We know how hard it is to leave your pet behind when you need to travel, whether you're heading out of town for the weekend or for a few weeks, Woof Pet Services offers both short and long-term dog boarding where both you and your pooch will feel comfortable.

Our dog boarding prides itself on the daycare foundation it was built on. While vacationing with us, our boarders are able to enjoy the indoor and outdoor daycare facilities at no extra cost. The open-play environment ensures that your dog spends his/her day physically and mentally stimulated, while our dog kennel rooms offer a spacious retreat. The kennel rooms are also cage-free and allow the dogs to see their neighbors with open-air tops and glass doors.

We believe that your pet deserves a vacation just as much as you do and we promise to make their stay with us enjoyable and safe.
Woof's Dog Boarding Schedule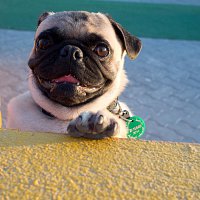 6:30am
Pooches are fed their morning meals and dependent on the weather, are allowed outdoor playtime or a quick walk.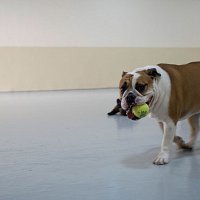 8:00am
The holiday hounds come indoors to play with their friends in daycare.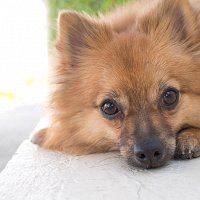 12:00pm
Lunch is served! Boarders and daycare dogs are fed their meals or given their requested nap times. This is also when our staff conduct basic health checks on our kennel dogs and schedule in grooming for those much needed baths.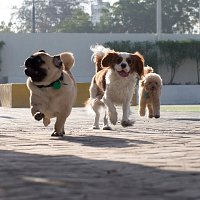 2:00pm
After everyone is well fed and rested, the kennel dogs re-enter daycare until 6pm.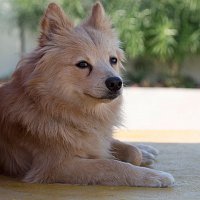 7:00pm
Boarders are fed their evening meals before heading out for either an evening walk or a bit of play before it's lights out.
Note: During the cooler months most daycare time is spent outdoors. Woof provide Royal Canin dry food.
Sign Me Up!
To make a dog boarding booking you can call us on
+97150 378 7486,
or email us at
info@woofdogroomers.com

Visitors are welcome to book a tour or Introductory Session
Saturday-Wednesday 10am-3pm

Dog Boarding Vacay Prep
Book dog boarding early & double check your flights

We understand that planning ahead is tough, however as with all the best hotels in the world it is important to book your dog's kennel room a few months in advance, especially during peak periods (school breaks/ religious and public holidays). Please also double check your flight times to ensure that your dog is ready for collection on the right date and during Woof's hours. Please note that our hours are strict due to our dog kennel schedules, so please adhere to them to ensure a routine stay for your dog.
Plan a Trial Kennel Run
Dogs are more comfortable in familiar settings and with familiar faces. Knowing this, we always encourage clients to try out our dog boarding and daycare facilities prior to booking a stay. By meeting your dog before the boarding date both your dog and our staff get to know each other.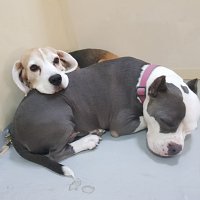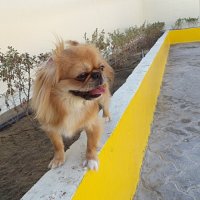 Visit the Vet
Vaccinations are a must! Apart from the general vaccinations, your pet must have their Kennel Cough vaccine up-to-date, along with a flea/tick treatment.
Keep in mind that when your dog returns home he's likely to be tired; many dogs tend to sleep almost continuously for a day or two after returning home. This is usually a result of being back in a relatively calm environment after the excitement of dog boarding. Call or email us if you have any questions or concerns after you have collected your dog. We encourage feedback as it helps improve our services and care for your pet.
What to Bring?
Woof Pet Services provides the necessities for dog boarding such as bedding and bowls; we find however that dogs like to be in familiar surroundings so we do encourage clients to bring in some personal items to make it feel more like home.
Don't forget any special meals, medications or treatments that may need to be given during the boarding stay as well.
Saying your Byes
Let's face it, it's heartbreaking saying bye to one of the members of your family even if it's for a short stay. Just remember that dogs are intuitive, so it's a good idea to hold back the tears until your pooch settles into daycare or their kennel room if dog boarding. Once we make sure that they are happy, our staff will spend some time comforting you too.
Get in touch today to find out more about our dog boarding.